Leftovers for dinner tonight. I had a bunko game, so I just had snacks there. (I won $40 at bunko!)
Since it was Wednesday, I used the list at TheCouponConsultant for my Farm Fresh shopping trip. I tend to go late at night. It works out for me, since there's nearly nobody in the store and they've started stocking the shelves for the next day, so anything that had sold out during the day has usually already been replenished.
Here's what I got today… for  $3.41

A point of clarification: My receipt total was $15.41, but they refunded $12. The Raisin Bran rang up wrong and the Farm Fresh policy is to give you the item for free if it rings up wrong. (it had rung up at $4.39, instead of $3, so they refunded the 4.39×2+tax = $9, and 3 coupons didn't double, so they gave me cash back on those too.
See, cash!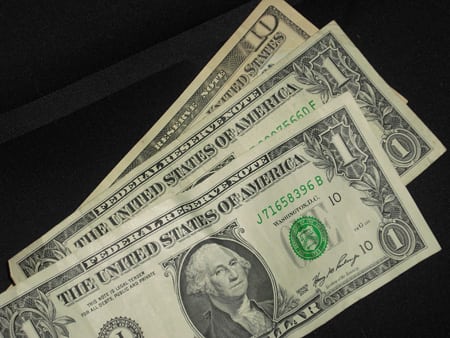 The raisin bran (at least part of one box) and the buttermilk are for an awesome raisin bran muffin recipe my sister made for me a few weeks ago. I'm making 'em tomorrow.
Powered by ScribeFire.