Stretch your grocery dollars with Angel Food Ministries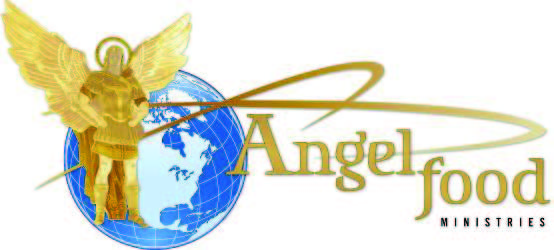 Angel Food Ministries gives everyone, regardless of their income, the opportunity to purchase food at a discount. They do this by buying in bulk and distributing the food via non-profit/charitable organizations like churches across the country.
There are no qualifications, minimums, income restrictions, or applications.
There are generally several packages of good to choose from, and you must order your package in advance. They are currently taking orders for May 21 distribution (order must be placed by May 15th). You must pick it up on that day, during the specified hours. Here's what's in the "Bread of Life – Signature box" (enough food to help feed a family of 4 for a week, according to their website)
B1 – Bread of Life Signature Box $35
Balanced nutrition and variety with enough food to help feed a family of four for about a week.
1.5 lb New York Strip Steaks (Small Bone, 4 x 6 oz.)
2.5 lb IQF Split Chicken Breasts (Resealable Bag)
2 lb Gourmet Mac & Beef Entrée (5% More Beef!)
1.5 lb Bone-In Pork Chops (4 x 6 oz.)
1.5 lb Fully Cooked Meatballs
1.5 lb Maple Flavored Breakfast Sausage Links (approx. 34 count)
1 lb 100% Ground Turkey
1 lb 100% Ground Chicken
1 lb Garden Peas
1 lb Green Beans
2 lb Fresh Sweet Georgia Vidalia Onions
28 oz. Diced Tomatoes
1 lb Seasoned Waffle Fries
1 lb Pasta
1 lb Long Grain Brown Rice
16 ct. Sweet Hawaiian Dinner Buns
32 oz. 2% Shelf-Stable Milk
1 Dozen Eggs
7.5 oz. Break-n-Bake Cookies
No only can you order food for your own family, but you can order them as gifts for those in need. They also have two charitable programs: one provides boxes of food to military families in need and the other one provides non-perishable food to children of low-income families.
They offer several "sets" of foods ranging from produce to gluten-free collections. They also have a package that is designed to provide food to a single senior citizen for a month.
I purchased a signature collection box a couple of years ago. The food was decent quality (these are industrial-level purchases, so think generics!). For the average Joe, who doesn't have the time or inclination to shop carefully — it's a significant savings.  Not everyone has the freezer space for the meat, which is what makes up the bulk of the cost. At the time, I felt the price was good, but not significantly less than I could get at the military commissary or by using coupons.  Back then, the closest distribution location was in the Cradock section of Portsmouth, a half hour drive away.
They've recently opened a distribution center at Centerville Baptist Church, about half a mile away, so I'm going to give it another go. The only two items on the Bread of Life box above that I couldn't mentally pull a price for were the ground chicken and the waffle fries. The rest of the items I purchase often enough to know my max purchase price, and the $35 price offers me at least a $5 savings (over 14%) — that's with everything purchased on sale or at the commissary.
I'll follow up next month after I get my box.